Kostantis Studios and Apartments

About Agios Georgios North west Corfu
Aghios Georgios north is a small resort with an exceptional beach on the northern corner of the west coast 24 miles north west of Corfu Town and Corfu airport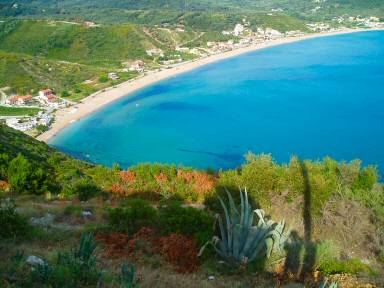 . Sidari is 6 miles to the north east where you will find more shops and discos. Aghios Georgios boasts a sweeping golden bay between headlands and beautiful surrounding scenery. A broad forested valley runs inland from Aghios Georgios beach. Aghios Georgios is slightly off the typical tourist trail, very rarely gets overcrowded, and retains something of its original rural character and vine growing past.
Aghios Georgios holidays are popular with independent travellers, couples and families looking for a quieter holiday, fine relatively underdeveloped beaches and beautiful scenery.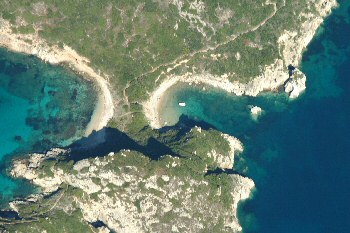 The sparkling blue sea and fine golden sand make Aghios Georgios beach amongst the finest of Corfu and it is particularly popular with those seeking a quiet and relaxing stay. The beach in Aghios Georgios is wide, gently sloping, sandy, safe and seldom crowded, attracting young families to its clean sand and clear shallow water. Aghios Georgios beach is picturesque and popular with locals and has several characterful local generally family-run tavernas with fresh fish and local specialities. There are sporadic bars but lively nightlife is fairly limited. The resort's attraction lies primarily in its long sweeping beach and beautiful scenery.